Celebrate your wedding at the Apartahotel & Spa Jacetania***!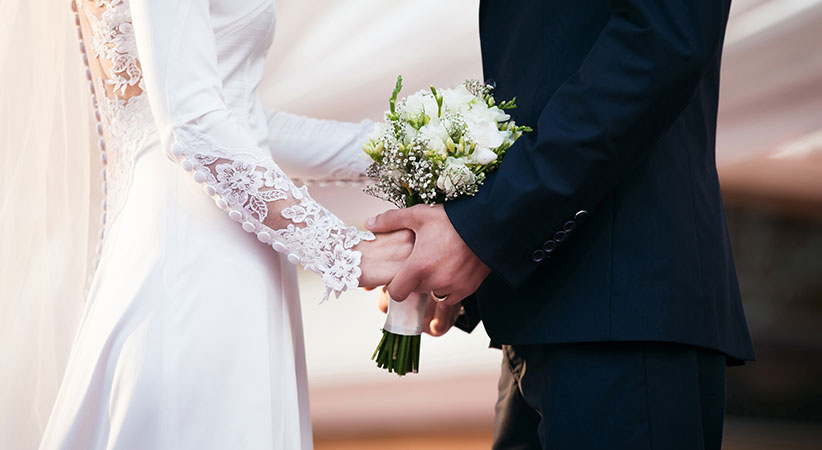 Celebrate your wedding at the Apartahotel & Spa Jacetania***!
Sit back and relax on your great day. Our weddings department will be at your side from the organization stage to the day of the banquet, making sure that all the details are perfect.
Whether it's an intimate meeting or a great banquet, your Apartahotel Jacetania will meet your expectations. It is for this that we want to help you to plan your engagement. If you decide to celebrate such an important day with us, the Apartahotel & Spa Jacetania*** will put its professional team, its spaces and its know-how at your disposal, so that your great day turns out just as you imagined it.
What does AH Jacetania offer you?
The hotel includes an area of private halls over 500 m2 in size, a modern and functional space where we can create the most adequate and elegant ambience to celebrate your event. It is the ideal place for any kind of celebration, with a capacity for up to 350 people. Its placement and decoration offer a modern and intimate atmosphere which, combined with the expertise of our team, guarantees the success of your engagement.
GASTROESPACIO WITH TERRACE & CHILDREN'S AREA
The recently renovated and redecorated Gastroespacio Jacetania and its outdoor terrace, with views onto the swimming pool, is the ideal place for the aperitif if weather allows. The play area for children next to the terrace will serve to keep the kids happy.

NOur kitchen team, specialized in haute cuisine, chooses the best produce on the market, and treats it with the highest respect so that the flavour lingers on in your memory. In our weddings dossier we propose various options for menus and services before and during the banquet.
WHAT SERVICES ARE INCLUDED WHEN YOU CONTRACT A MENU?
You can make an appointment to visit our facilities without committing yourself. We'll be pleased to receive you:
Event Organization Department
Iban Azpiroz
comercial@ahjacetania.es
Telf. 620 791 617 — 974 365 420