The Pearl of the Pyrenees
The town of Jaca, ancient capital of the Kingdom of Aragon, is a renown touristic centre. Located at the heart of the Aragonese Pyrenees, very close to the ski resorts of Astún, Candanchú, Formigal and Panticosa. Jaca offers an intense cultural and social life that can be enjoyed all year round.
CATHEDRAL & DIOCESAN MUSEUM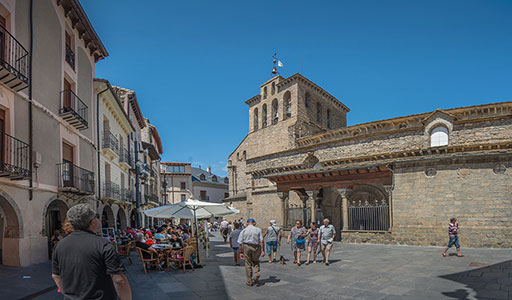 Jaca Cathedral is one of the oldest and most emblematic buildings of Spanish Romanesque, dating back to the 11th century. It contains the Diocesan Museum.
Guided visits to Medieval Jaca: visit the cathedral, the museum, the town-hall, the clock tower…
Enjoy listening to the medieval history of the town.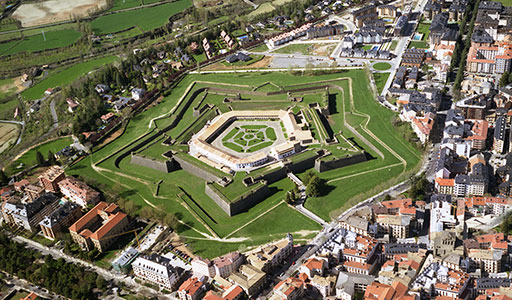 Jaca's Citadel is a pentagonal fortress dating back to the 16th century, and one of the most valuable monuments in the Jacetania county.
Inside the Citadel you can access to the Military Miniatures Museum, which has more than 32,000 figurines.
It is also a centre for cultural activities where concerts, theatralized visits, and other events are celebrated.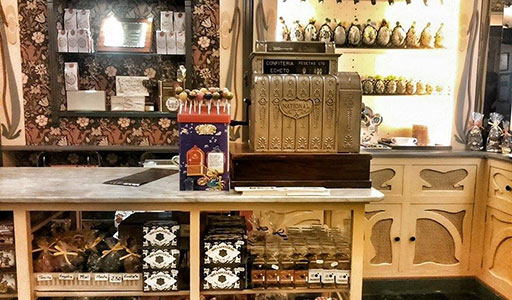 We can enjoy a great variety of typical products, both local and Aragonese, and savour the traditional flavours with a pinch of the latest trends.
Pastry products are key to Jaca's food scene, with centenary pattiseries keeping the typical local dessert recipes alive with care and zeal.
Restaurants, tapa bars, gastronomy events, regional products…
Enjoy a sensory experience in the town of Jaca
JACOBEAN JACA & THE ROAD TO SANTIAGO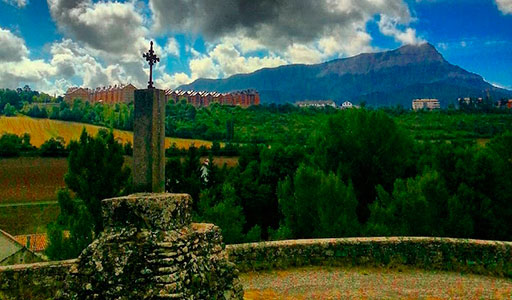 For centuries, Jaca has been a meeting place for pilgrims on route to Santiago de Compostela.
"The historical road" starts at the Somport pass with its first stop in Jaca, and it is the beginning stage of the Spanish road for those crossing the border from France.
Jaca is a reference in the area of sports, having hosted World, European, and Spanish championships in such disciplines as ice hockey, figure skating, alpine and cross-country skiing, or basketball.
The new ice rink, inaugurated in 2007 with a vanguard design, is unique in Spain, and has two ice rinks (one Olympic, and one recreational) where you can enjoy ice-skating with your family, or a night of ice hockey.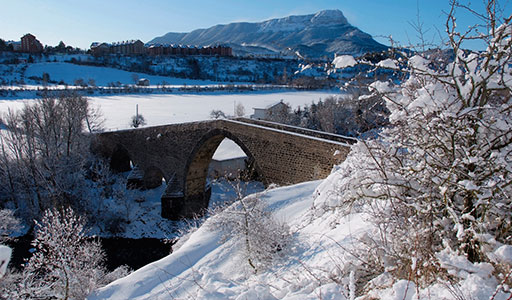 The town of Jaca is a museum of Romanesque, and it is easy to come upon art from that period as we walk through the town's streets and surroundings: from the bridge of San Miguel (16th century), to the Baños fountain (18th century) or the Benedictine Royal Monastery (16th century).
You can also appreciate the beauty of Jaca's surroundings by taking a stroll along one of the promenades you'll find around the town.