Pyrenees: Sports, learning, fun, nature…
After the snowmelt, during spring and summer, the Pyrenees offer a wide range of activities for all tastes and ages. You can have your adventure just how you imagined it, while you enjoy nature in its purest state.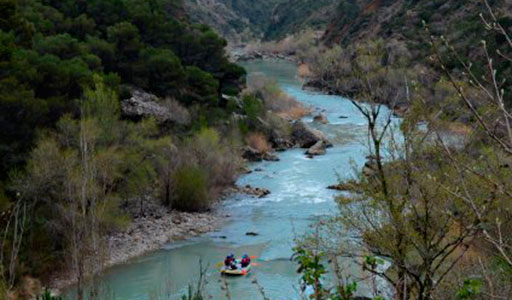 Adventure sports in the area can be enjoyed by land, water or air.
There are activities for all ages offered by specialized companies.
Favourite activities include canyoning, rafting, via ferrata, hydrospeed, open-kayak, paragliding, and mountain biking.
FAUNISTIC & ADVENTURE PARKS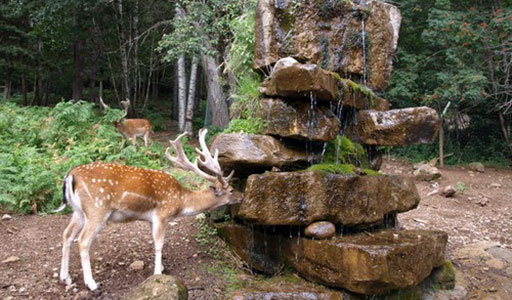 Lacuniacha, in the Tena valley, is a natural space at an altitude of 1,380 meters.
The park hosts 13 animal species along its 2 hour itinerary.
You can watch lynxes, bisons, bears, mountain goats, wolves…
At El Juncaral (Villanua), the largest adventure park in the Pyrenees, you can slide through the air on the longest cable slide in the Jacetania (160 meters).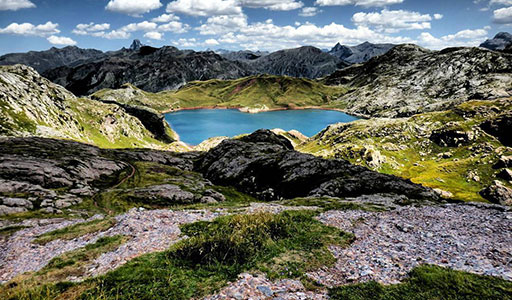 There are many routes along the Pyrenees, with different levels of difficulty.
You can enjoy a short excursion with your family to an ancient mountain lake (ibon), or you can touch the summit of the Collarada peak, 2,886 meters above sea level, and the highest in the Jacetania county.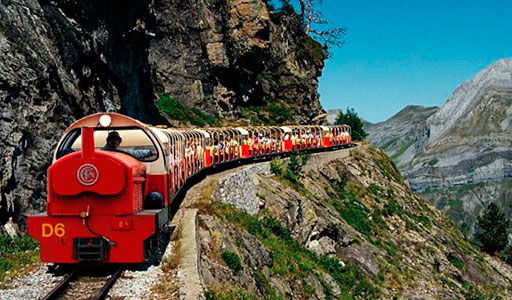 70 km from the Apartahotel&Spa Jacetania***, across the Somport border, you arrive at Artouste, a small village in the Valle Dóssau, now declared National Park.
The Artouste train climbs up to 2,000 metres. During the ascent you can enjoy some spectacular views. At the very top, you get to the Artouste lake.
It's an ideal excursion for families, but don't forget to check the weather forecast.
There are various fishing preserves along the Aragon river, ideal for fishing enthusiasts.
Birdwatching attracts many tourists to watch the more than 200 bird species present in the Jacetania county.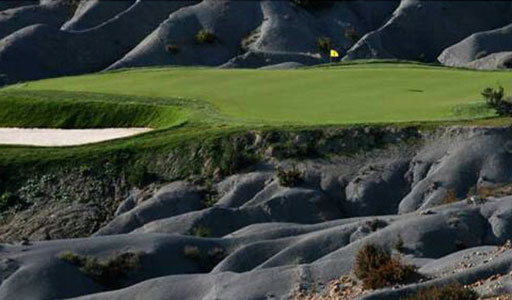 Golf enthusiasts can visit either of the two 18 hole courses, located in a privileged setting just a few minutes from our Apartahotel.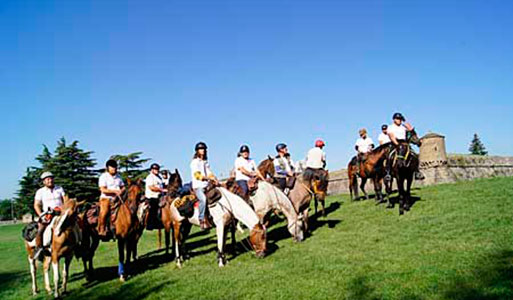 Other ways to explore the Pyrenees are riding a horse or driving a quad.
There are specialized companiesthat organize excursions, and it's a great fun plan for the whole family.